This is a topic that has moved me for a while: I experienced several benefits from getting involved in cycling that became very helpful in overcoming different types of business challenges. Let me share these learnings with you and invite you to a wider discussion and exchange of experiences. The power of cycling goes much further than training and racing – it provides some clues how to transform yourself, your team and potentially your entire organization. Part 1 deals with learnings on the individual level. Part 2 will focus on team aspects. Join the first Cycling Leadership Camp for a kickstart on this topic.
Simply start
It was a joint evening at the Munich Octoberfest 2009 when my journey into sports which ultimately led me to cycling started. After a few beers a good friend and I launched a bet that we would run the Munich Marathon one year later. I remember that I was in a pretty bad condition at that point in time: It was a year full of changes in my private life, I felt unhealthy and unfit after almost 15 years without sports, and somehow unnoticed I had put on weight while focussing fully on work and additionally completing a PhD next to it. The situation was serious enough to go one step further: I signed into an outdoor sports club in Munich and we started to meet for running sessions, too. We just did it, there was not a real plan in existence how to make a marathon happen.
When challenges are tough, it actually seems to be easier to start a transformation. This turned out to be true in in business, too. For example, in our former team at Siemens, we made several attempts to change our way of working – yet, only when the conditions had hit us hard enough, we were able to immediately get the change going and to make a first step towards our Agile Working System that has now become a blueprint for other teams.
My conclusion from this: Being in a difficult situation, may turn out to be exactly the right condition to make a real shift. If you do not hesitate and just begin with what feels right, it will turn out to transform your life.
Setting proper goals by identifying what you REALLY want
When the actual marathon came closer and the training runs got longer and more exhausting, friends from the outdoor sports club invited me for a bike tour. I remember that I was sceptical at the beginning and, although pretty exhausted after the first 50km round, I felt the pleasure of riding – much smoother than completing a long run. After finishing the marathon in 4:30 hours, I rewarded myself with a roadbike and was looking out for new goals. It took until spring 2011, when this goal became a bit clearer: I had joined a bike training camp in Tuscany and was very impressed by some of the coaches who joined, who actually managed to ride in top places in a series of Alpine Mountainbike races next to their job.
So, this picture lasted in my mind and during the long sunny rides I developed a real passion and envisaged what it might feel like to sit on a Mountainbike in such a race. This picture rapidly got more tangible in my mind. Six weeks after the camp I rode to the starting block: My first MTB marathon race in Pfronten, Bavaria. And, it turned out to be one of the best lessons I ever had in sports: It was snowing in May on the top of the mountains, I had no idea of downhills and landed on rocks as I was not able to handle the bike properly in a foggy passage. Nevertheless, I finished that race and registered for the next one immediately after.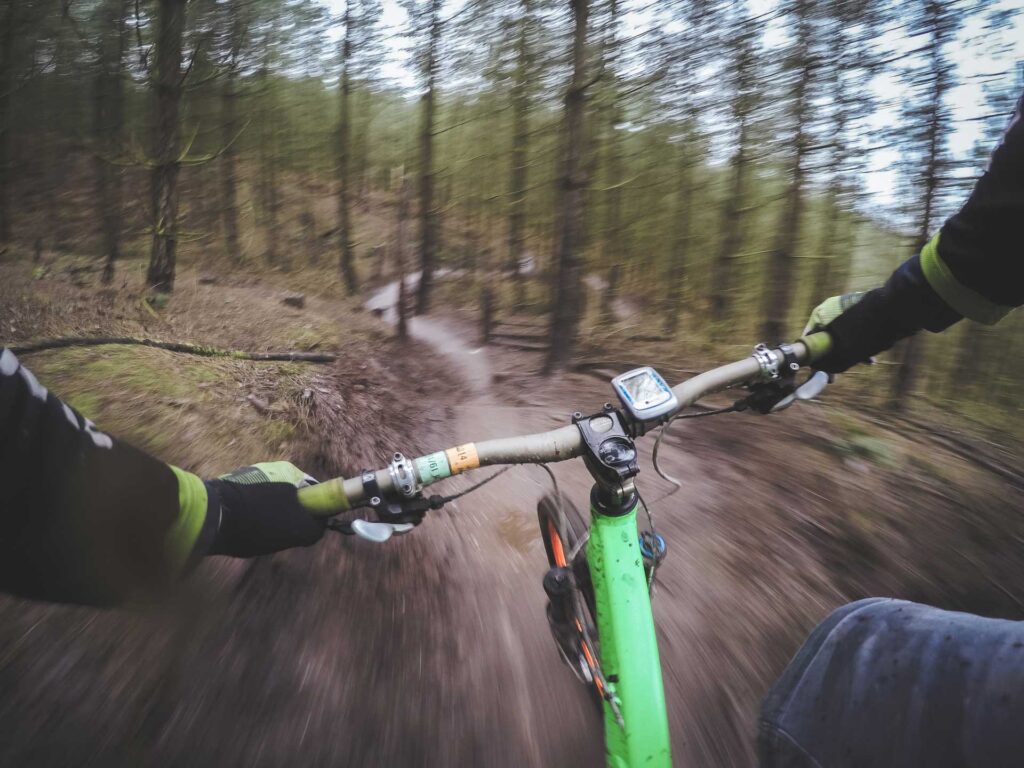 This leads me to the question of how to set business goals in a way that they are motivating in the long-run and triggering passion in people. SMART (Specific Measurable Achievable Reasonable Time Bound) goals, often the standard way of setting goals in business, fulfill this only partly. One reason is that they put people under pressure to achieve something specific, but they are normally not self-created. Defining goals in a way that people challenge themselves, requires an unintentional step back, looking at yourself from the outside. One example: At Siemens, during a Management Dialog we tested a goal setting process based on the Zurich Resource Model. It helps to identify motto goals for individuals and entire groups by exactly applying the power of strengths and visuals. "What do you REALLY want?", becomes the main question to answer. This kind of goal setting is common among cyclists: It creates energy, identification and self-motivation to fulfill goals.
Change happens in small steps – with exponential impact
Maybe some of you know what came next… Each race reinforced my passion for cycling. I immersed myself more and more in the world of sports. It became a new lifestyle, outdoor, independent. I started doing regular power training, changed my nutrition, soon signed a contract with a cycling coach. Fully focused on riding everywhere, one day we even cycled from Munich to Lake Garda in Italy.
Additionally, training and skills development became part of the hobby. For example, completing an MTB Trailscout Certificate was a rich experience – and somehow the starting point for thinking of coaching as a leadership experience that I later continued to work on. Also, I became really fascinated of the potential of power training for cycling, particularly in making most of the limited time available. After finishing Hunter Allen's Power Coaching Certificate, I actually never completed a ride without a powermeter.
All in combination supported big steps in cycling efficiency. And, likewise, immersing yourself in the topic that drives transformation will step by step make changes happen. You will not immediately realize how far that change will get you – but, as long as you stay focused, once you look back, the overall development will be spectacular! Another aspect: Change cannot be imposed top down – it simply happens from doing things differently.
Getting engaged in the discussion?
Looking forward to your feedback on this article. Please share your views in the Comments section below, thank you!
Interested in proceeding to part 2 of this article? Click here and read how the team aspects of cycling transfer into today's business world.