POWERED BY PURPOSE
Community
Understanding comes through dialogue and exchange. We need better conversations that unlock clarity and meaning, that turn competition into dialogue, and that reveal ways to resolve issues together.
In the POWERED BY PURPOSE community, we want to cultivate this new communication. You are cordially invited to join our LinkedIn group for like-minded people who don't have to be the same. Register today and briefly introduce yourself to the other participants.
Leadership and communication culture are on the touchstone. Now is the right time for self-reflection and learning. Our new book "Communication rethought" is a guide with many practical examples and instructions for meaning-oriented work, fruitful conversations, better decisions and inspiration for the future!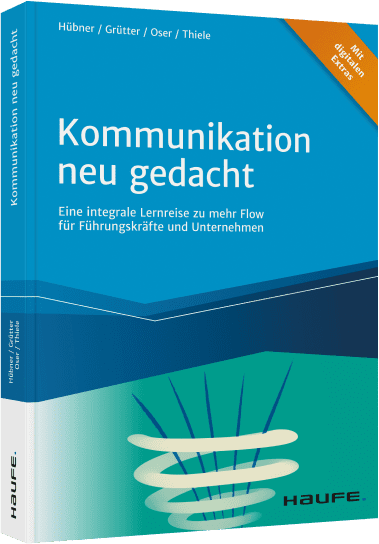 The path to a functioning organization leads through learning new skills and competencies. Along the integral model of Ken Wilber and the Theory U of Otto Scharmer, we have developed a wide range of methods in workshop and coaching formats that can be used in a practical way. We would be happy to give you a practical insight into our toolbox. 
P
r
o
d
u
k
t
e,
P
r
o
z
e
s
s
e,
S
t
r
u
k
t
u
r
e
n
W
e
r
t
e,
K
u
l
t
u
r,
B
e
z
i
e
h
u
n
g
Thinking, feeling, attitude
Knowledge, skills,
Behavior
Values, culture, relationship
Products, processes,
Structures