Success as an entrepreneur can be lonely and difficult. To help you accelerate your own learning and your team's progress, I offer three services that address tricky aspects of day-to-day leadership.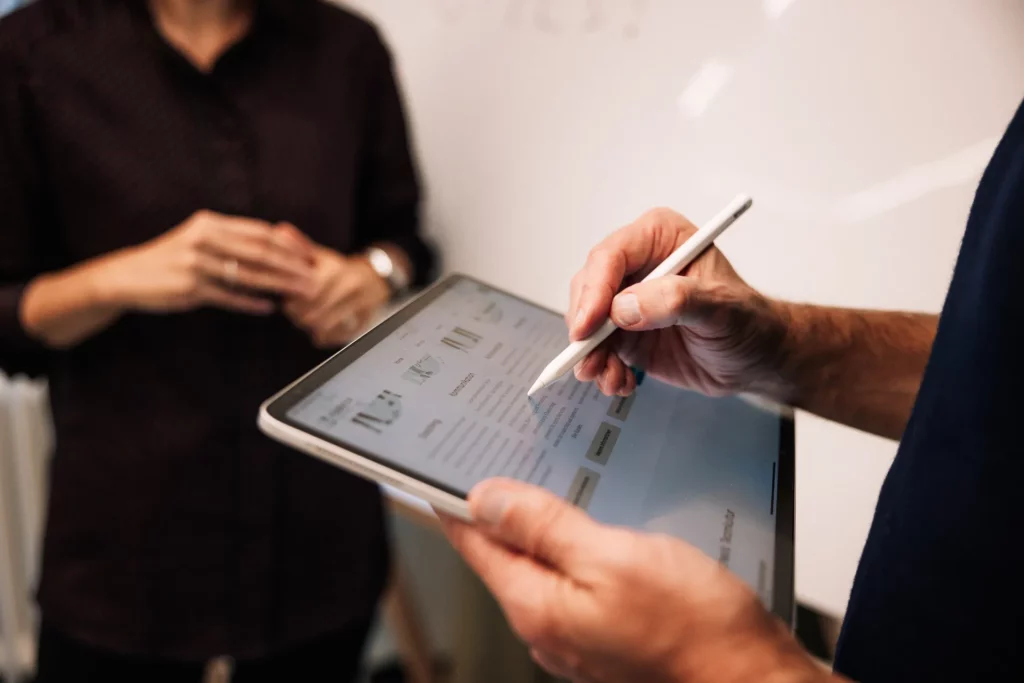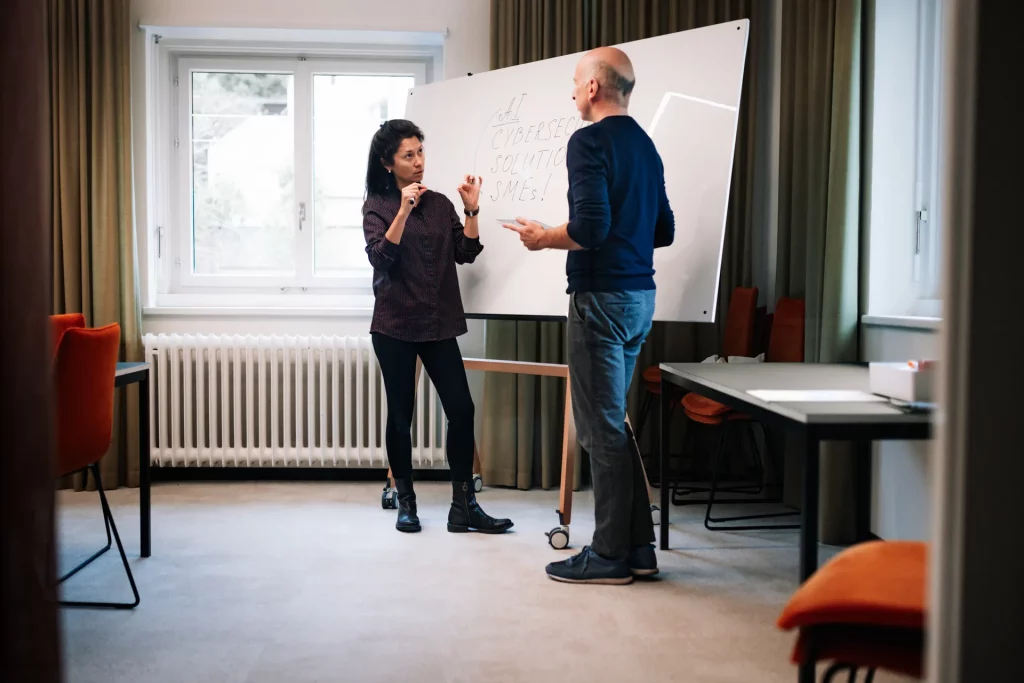 Are you looking for concise core messages? Through dialog, we develop content that strengthens your leadership role and clarifies your vision.
Our service combines individual consulting with the practical development of communication content. We identify your core topic together in short one-to-one meetings. We then formulate precise messages for your internal and external communication. If required, we can also take on the entire ghostwriting process to tailor your content perfectly to your needs.
3x1 hour for topic identification and messages, plus optional implementation services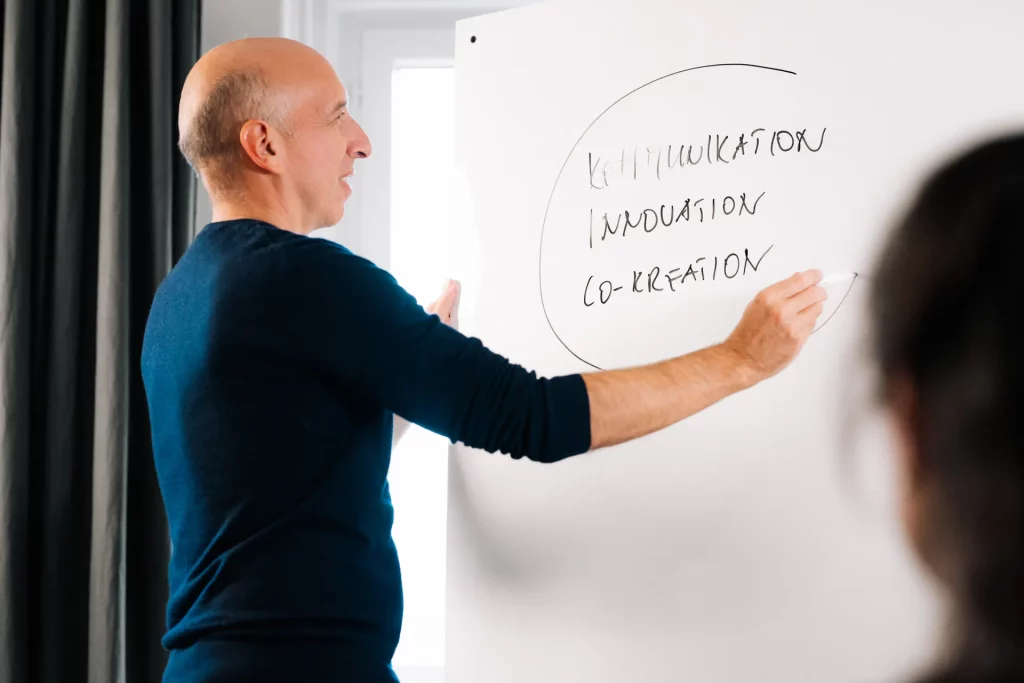 Would you like more commitment to the implementation of your projects? Turn employees and customers into participants in the process.
The quality of a solution depends on the quality of the space in which it is created. Ideas flow when listening and creativity come into harmony. This succeeds in communication spaces in which critical thinking is encouraged and everyone has the opportunity to contribute their skills and values.
2x2 hours for the preparation and implementation of a communication room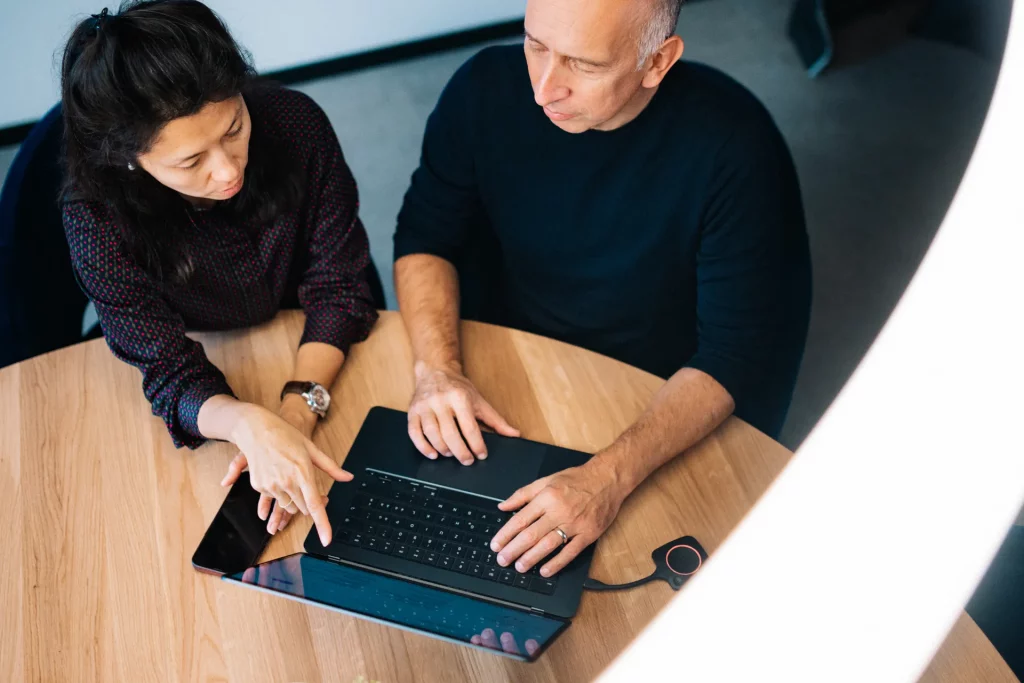 Would you like to play an active role in social issues? Involve a wide range of stakeholders in the dialog.
This offer is aimed at organizations that deal with a variety of stakeholders and want to strengthen relationships with each other. We help you to understand the needs of your "ecosystem" and build effective communication based on common goals and mutual understanding.