Sustainable growth requires three things:
Staying in the flow;

Meaningful Action;

Create visible benefits for the immediate community.
In our seventh Communication Café, which took place on 25.08.23 at RUUF in Schaan, we once again shared numerous SME perspectives from around the country. I would like to thank Noelle Sele and Marco Weishaupt for providing us with their wonderful venue where this inspiration was possible. Sincere thanks also go to Dr. Otto C. Frommelt, who brought together the individual rooms of conscious development to create a house for values-based leadership.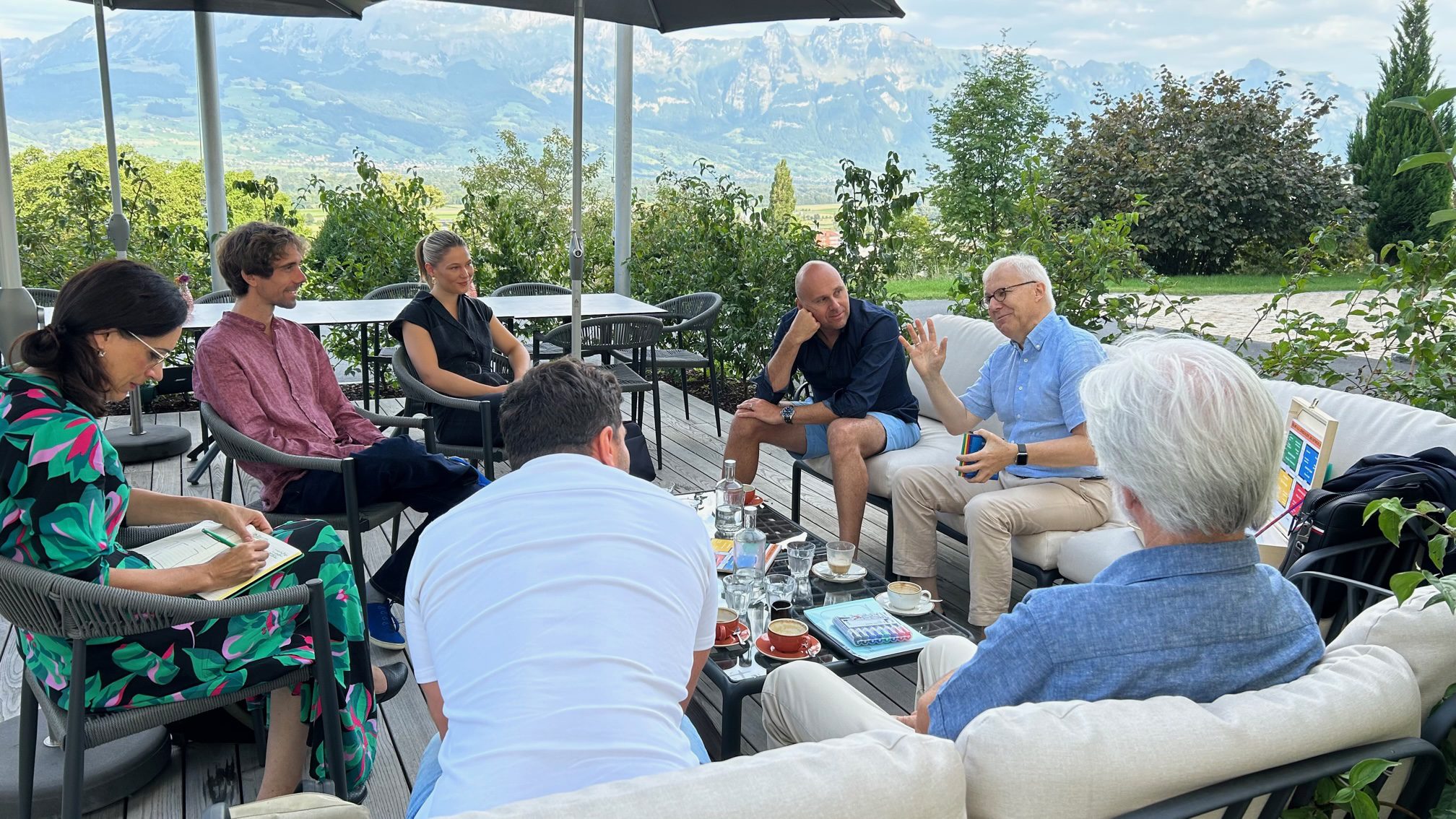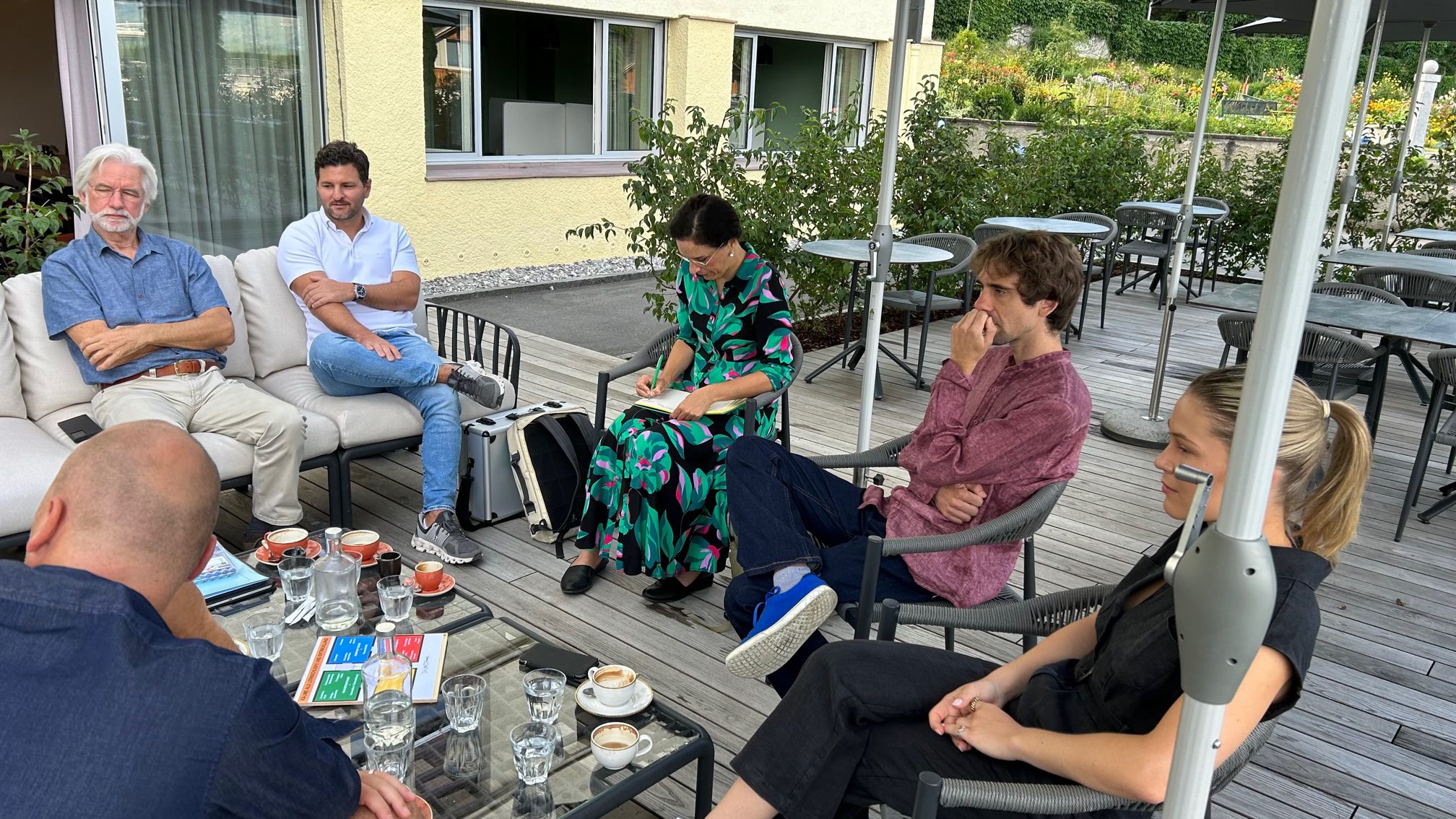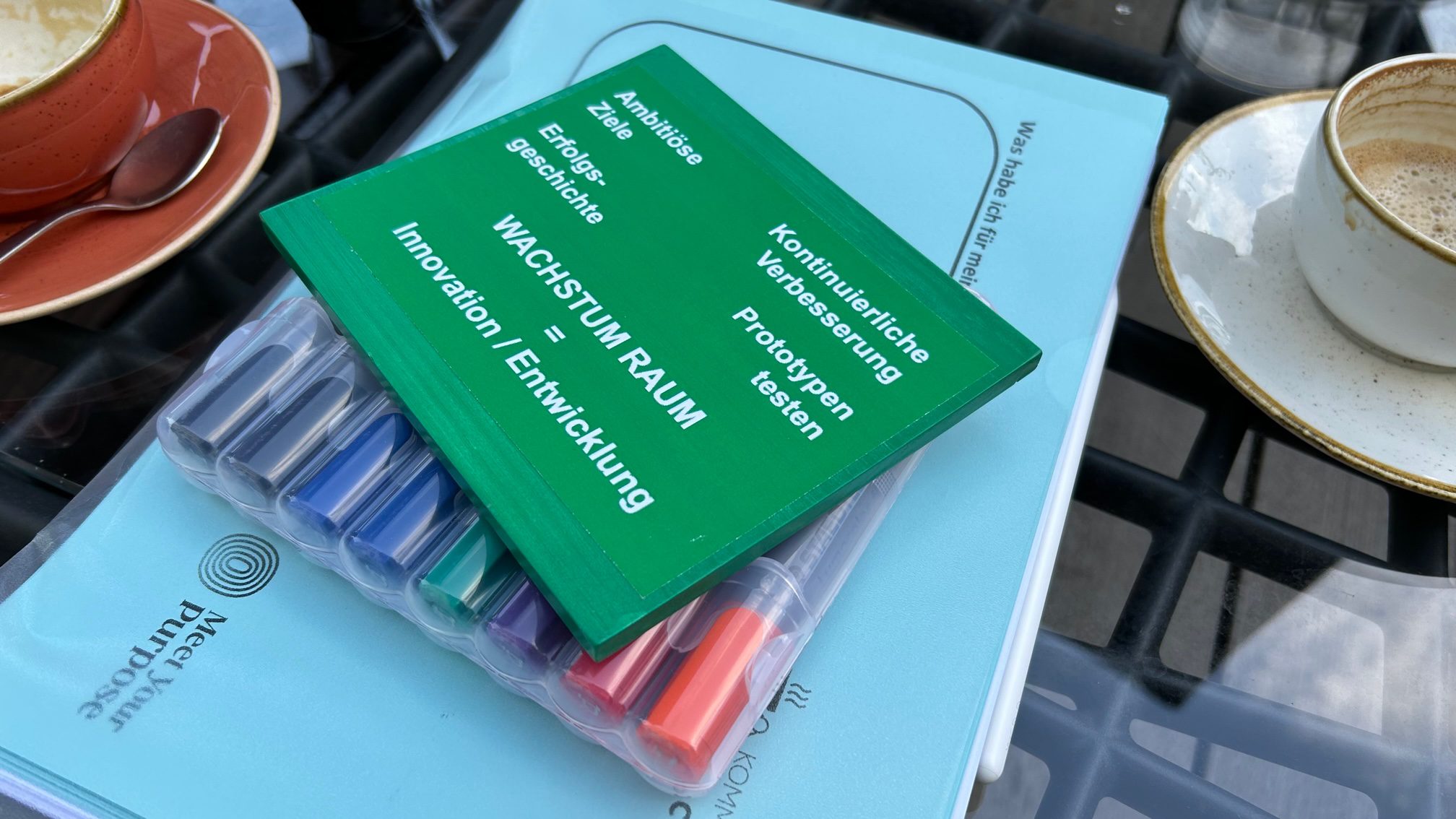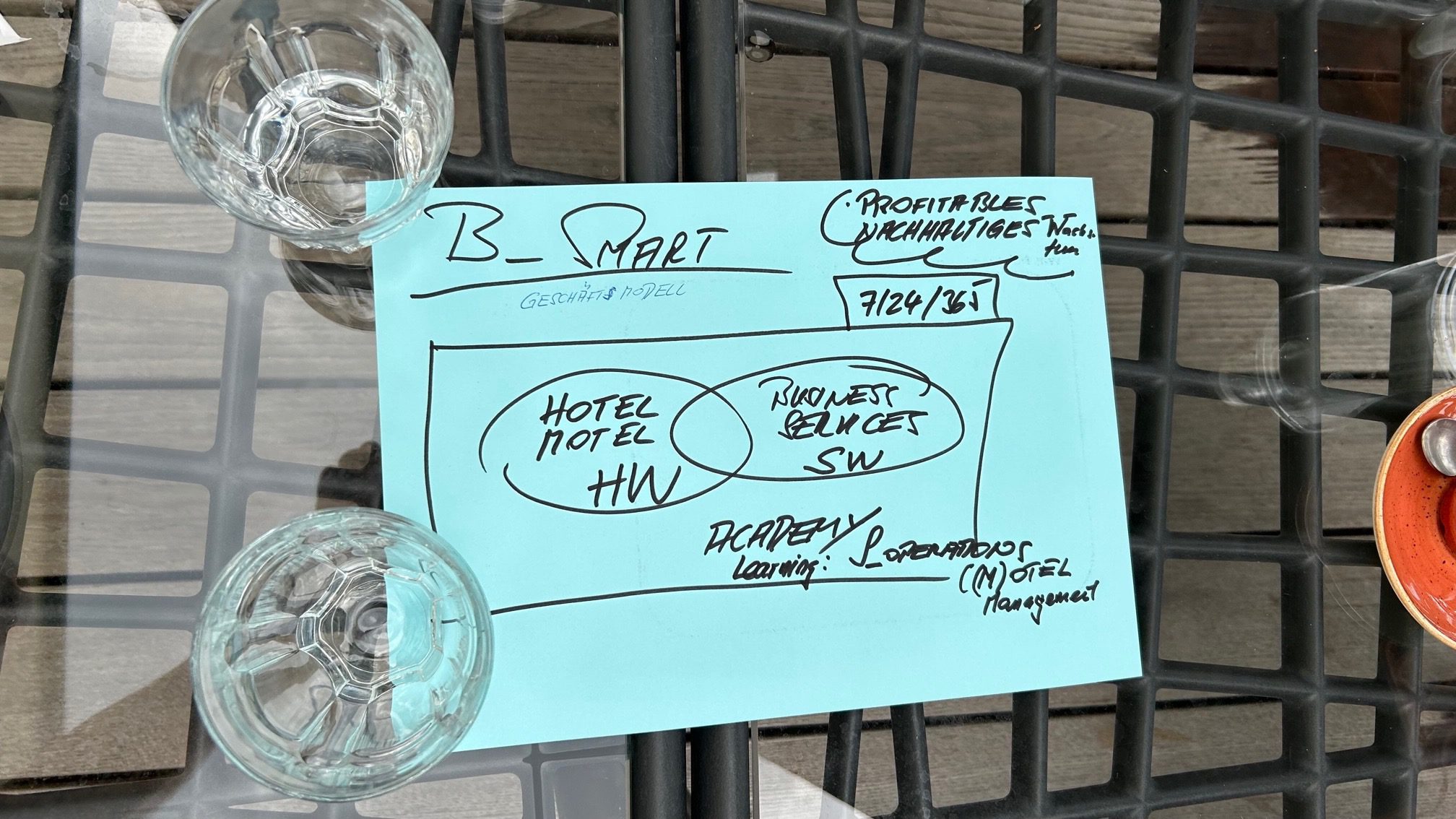 Let's look a little deeper into what thoughts emerged in this café:
#1: Consciously choosing the development space
Too often we allow ourselves to be pressured.
As Dr. Otto C. Frommelt introduced, according to his presented leadership concept, we have four spaces for personal and team and organizational development at our disposal, which we could consciously choose and chain in learning loops: 1) Green Room - the Growth Room, where innovation and development take place; 2) Blue Room - the Comfort Room, where safety and balance prevail; 3) Yellow Room - the Learning Room, where we gain new experiences and overcome challenges; 4) Red Room - the Under Pressure Room, where it is necessary to gain self-confidence in order to leave the cage.
If you consciously choose the development space and change it often, you will stay in the flow.
#2: Listen to the sense
And let senseless be.
Meaning gives the individual inner balance. Meaning makes an organization attractive and attractive to people who identify with this purpose and want to contribute to it collectively. Value-based leadership and leading from behind place this very purpose at the center of everything we do. Phenomena such as the "shortage of skilled workers" must therefore be viewed in a differentiated way and are not only due to demographic developments. To solve succession problems, it is therefore also necessary to adapt business models in such a way that they resonate with the labor market.
According to Marco Weishaupt, b_smart has been allowed to grow in recent years in an exceptionally challenging market "because we add value to the system and feel welcome."
#3: Benefits for Liechtenstein and the Rhine Valley
Sustainable growth usually has a regional component.
Societal benefits are felt more strongly in the immediate environment than anywhere in the world. Therefore, the consensus among the participants was that it is important to make a natural assessment of where a real need lies, while at the same time taking the local ecosystem with them and proving the benefit with prototypes. With this approach, says Marco Weishaupt, b_smart has succeeded in becoming "the Aunt Emma of the hotel industry and counteracting the death of businesses in rural regions thanks to our automated concept."
Local ecosystems can design their processes and operating structures to ensure both profitability and quality of life.
Let's create many more benefits for the regional community out of an inner drive.
With digihub.li, we offer processes and structures for the co-creation of sustainable business models with SMEs and the public sector in Liechtenstein.